A New Era for Advocacy
Define, plan, communicate and succeed — whether you wish to advance an organizational agenda or reach a specific, concrete goal for your institution — Zamarripa's advocacy solutions and strategies will help your goals not only be recognized, but also understood, valued and fought for on all fronts.
Ms. Zamarripa is one of the best advocates I have had the opportunity to work with, and watch as she influenced both the policy and political processes of our state. And as someone who has direct experience in local, state and federal politics, I admire the success she has had over the decades for the system and our students. She knows how to connect the dots, make the case, tell a story, bring people together, and get the job done.

-Adam Day

Chief Administrative Officer, Sycuan Band of the Kumeyaay Nation
CAO, Sycuan Indian Nation
Chair, California State University Board of Trustees
---

Enhancing Your Capability
Leading any institution into the future requires a number of key talents:
the ability to develop smart strategies that support overarching stakeholder goals,
a clear understanding of each and every group connected to or affected by any policy changes, (and what these groups contribute to, or need from, an advocacy campaign),
as well as the ability — and creativity — to envision and produce messages that make each group actively support the cause.
Advocacy Strategies and Solutions
Bridging the gap between assets and institutions is Karen's specialty; the key, and Karen's talent, is in helping others to see the unique value in your institution, from community members to policy-makers.
Winning hearts and minds and getting the result you desire is her motivation…she's armed and ready for whatever it takes to move the needle.
Karen has proven successful at interfacing between policy and politics to achieve the best results for students, colleges and universities. Any college or university would be fortunate to make the strategic choice to engage Karen as an advocate and a partner for improving the academic experience for generations to come.

-Molly Corbett Broad

Emeritus President
American Council on Education
---

The Key to Success is Understanding
Karen understands the challenges and resistance that system and campus leaders may face when trying to engage internal and external constituencies. She will support you through all challenges, every step of the way.
---

Affecting Long-lasting Impact
Karen has been a state and national leader in the advocacy solutions and strategies field for over three decades.
Making the case for an institution and building public trust require advocacy solutions and strategies that are robust, yet delicate, and directly compliment one another. Karen understands and excels at this balancing act, and in todays transparent world — where reputations are gained and lost daily on volatile social platforms — she is inspiring, confident and stays the course.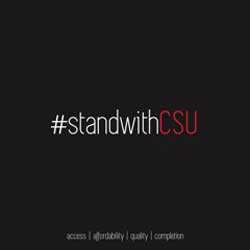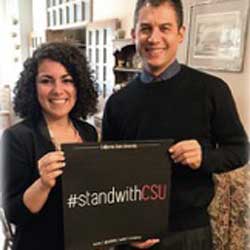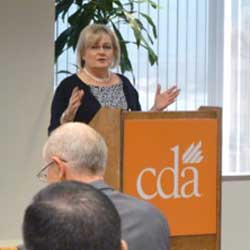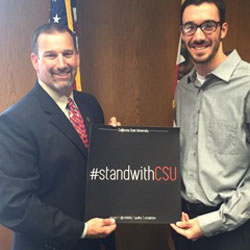 As a colleague, I have consistently turned to Karen for advice and wisdom regarding some of the most challenging higher education policy issues in California. Her knowledge of the legislative and policymaking infrastructure is unmatched and makes her an extraordinary asset. Her tenacity and drive also make her a worthy opponent to anyone or organization threatening the ability of the university to serve students.

-Eloy Ortiz Oakley

Chancellor, California Community Colleges
President Emeritus, Long Beach Community College District