Karen Zamarripa Consulting
Define, plan, communicate, and succeed. Whether you wish to advance an organizational agenda or reach a specific concrete goal for your institution, Zamarripa's advocacy solutions and strategies will help your goals be recognized, understood, valued, and fought for on all fronts.
I admire the success she has had over the decades for the system and our students. Karen knows how to connect the dots, make the case, tell a story, bring people together, and get the job done.
-Adam Day
Chief Administrative Officer, Sycuan Band of the Kumeyaay Nation
CAO, Sycuan Indian Nation
Advocacy Strategies and Solutions
Advocacy IS a campaign. And making the case for an institution and building public trust require advocacy solutions and strategies that are robust, yet delicate, and complementary. Karen Zamarripa understands and excels at this balancing act, and in today's transparent world — where reputations are gained and lost daily on volatile social platforms — she is inspiring, confident and stays the course.
Our Services
---
Bridging the gap between assets and institutions is our specialty; the key, and Karen's talent, is in helping others (from community members to policy-makers) to see the unique value in your institution.
View our Services.
Coalition Building
---
Building a coalition starts with identifying people and organizations that are going to endorse your vision. Getting results can only be achieved by activating those groups. Read our #StandWithCSU Campaign case-study. And learn how we were instrumental in "making the students and the system a REAL priority."
Developing Stakeholders
---
Who has a stake in the outcome? What are their goals? Our case-study about the online community college, Calbright College, illustrates our ability to bring together influential voices in the face of heavy opposition.
---

Recruiting Inspiring Leaders in the Age of Diversity and Inclusion
Successful higher education institutions are notable in their leadership. Today's leaders need the skills and experience that go beyond academics given the complexity of the work. They also need to reflect their students and community to empower and inspire students, faculty, alumni and donors.
Our Report on the Regents Working Group on Chancellor Search and Selection created by Karen Zamarripa Consulting working with Elaine Peters Executive Search, outlines 17 recommendations that were unanimously adopted by the University of California Board of Regents. Download the full report here.
Enhancing Your Capability
The key to success is understanding. Understanding the challenges and resistance that system and campus leaders may face when trying to engage internal and external constituencies is crucial to the success of any advocacy effort. With more than three decades of experience as a state and national leader in advocacy solutions and strategies, Karen Zamarripa Consulting has what it takes to lead your institution into the future. View our client list, and read what people are saying.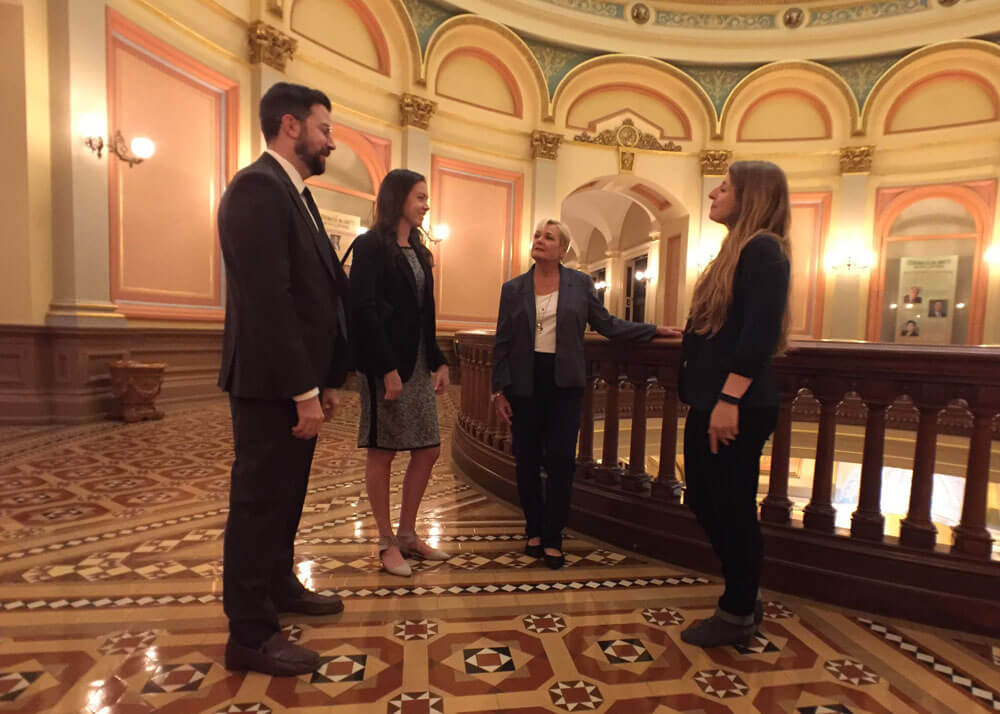 Any college or university would be fortunate to make the strategic choice to engage Karen as an advocate and a partner for improving the academic experience for generations to come.
-Molly Corbett Broad
Emeritus President
American Council on Education