Karen is strategic, tireless, mission-driven, and relates to others at all levels. She is simply one of the most capable people with whom I've had the privilege to work with in the State government. She has a sophisticated grasp of policy, a strong instinct for opportunity, and the skills and heart to get things done.
-Jeffrey L. Bleich
Former United States Ambassador to Australia
Former Chair, California State University Board of Trustees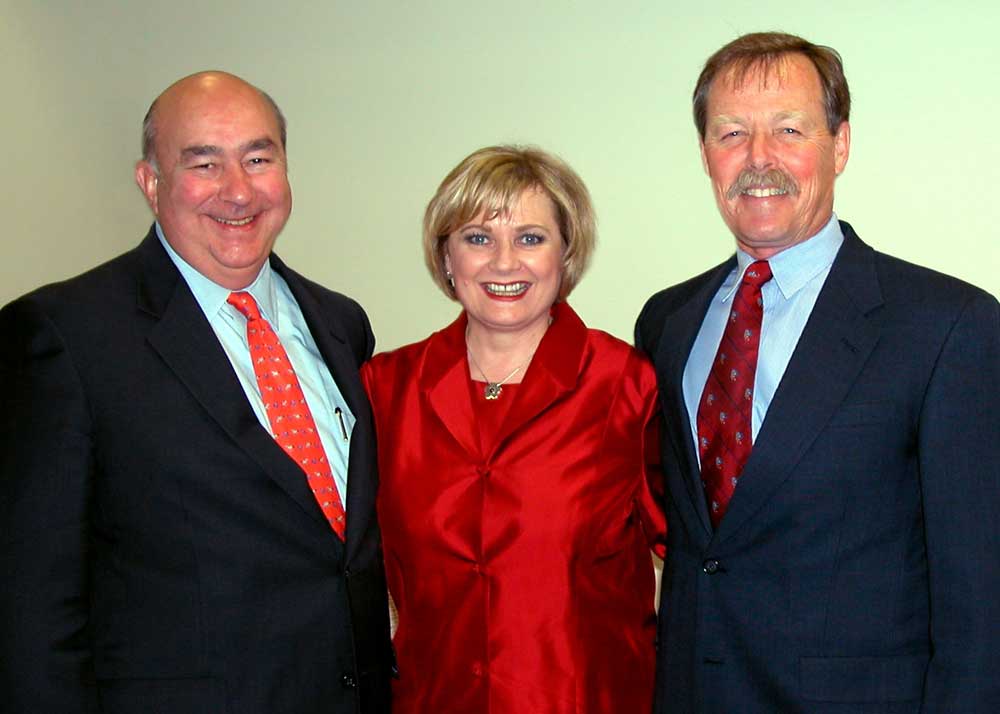 ---

Why Karen? One Word — Results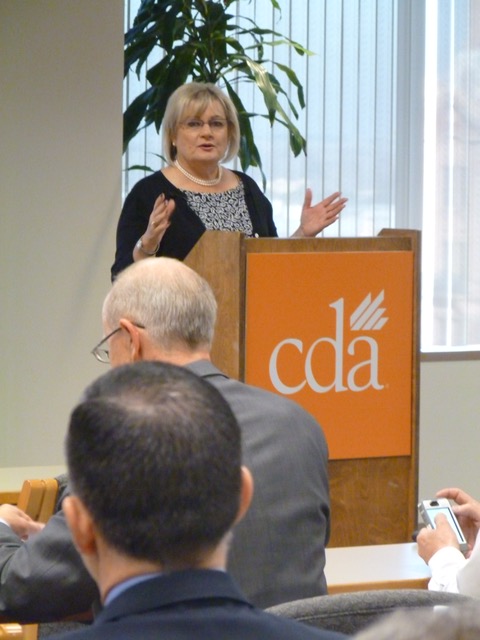 As an award-winning advocate, Ms. Zamarripa brings decades of experience in advocacy, coalition building and strategic communications in state government and education.
She led the Advocacy and State Relations Team for the California State University (CSU) — the largest four-year system in the country —since 1991…building a national reputation as a successful and innovative leader.
The most recent example of her creative leadership is the #standwithcsu campaign, which resulted in the first fully-funded budget for the CSU in over a decade and a doubling of new revenues for the 2015-16 fiscal year. The campaign was recently selected as a Platinum award winner of MARCOM, a national organization for marketing and communications
Karen was also one of five higher education government relations professionals who recently spoke about the challenges and opportunities of their work at a roundtable discussion in Washington D.C. Read the CASE article, "It's All About Relationships" (PDF)
Building Trust and Strengthening Bonds
Without a strong partnership with policymakers, institutions often find themselves stranded in annual budget and policy decisions.
Karen knows how to bring two worlds together resulting in stronger connections, greater trust and better results. She is able to assess the internal and external landscape, construct effective strategies, and empower those involved and/or affected (such as students, faculty, staff, alumni, community and business leaders) to support institutional goals.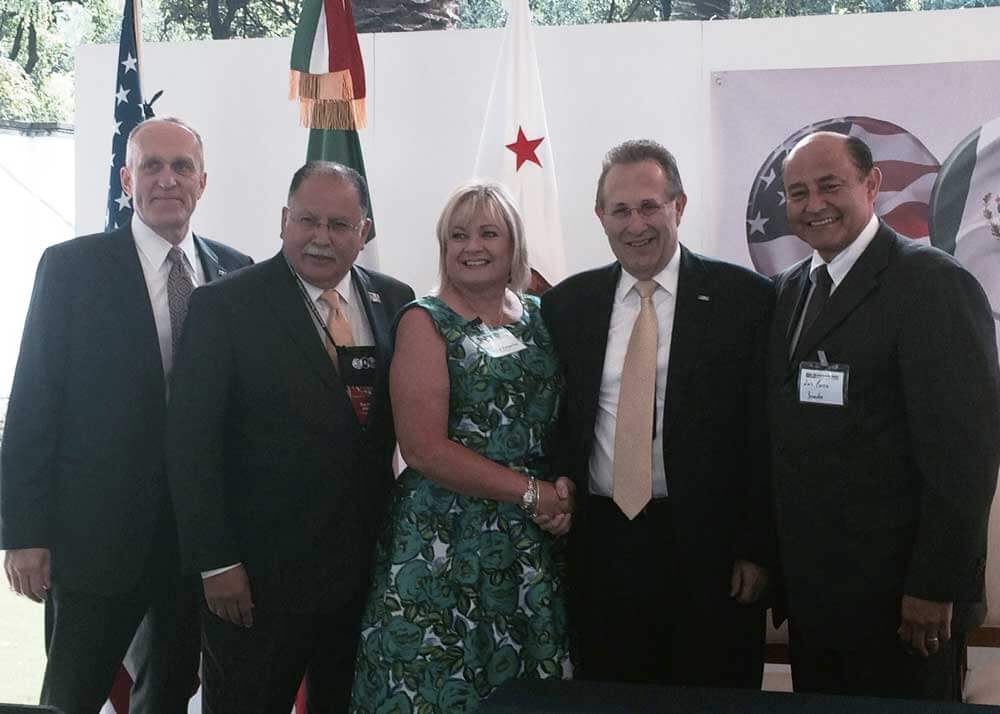 Making it Happen — Inspiring Innovative Advocacy
Karen has many notable achievements over the course of her service to CSU and its students:
Notable Achievements
Stand with CSU Campaign


The award-winning #standwithcsu campaign resulted in increased funding for the California State University (CSU). Specifically — the first fully-funded budget for the CSU in over a decade and a doubling of new revenues for the 2015-16 fiscal year.

Budget and operational reforms

giving CSU greater flexibility and efficiency for the system and campuses including procurement and contracting authority, retention of student tuition fee revenue, and elimination of state agency status, to name a few.

Passage of multiple general obligation bonds

to support capital outlay and infrastructure in partnership with K-12, higher education segments and business resulting in billions of dollars for campus support and investment.

Legislative approval

for the first independent applied doctorates at the CSU, an unprecedented policy under the state's Master Plan for Higher Education that recognized CSU faculty expertise to meet workforce needs.

Creation of a new statewide transfer pathway

from community colleges to CSU campuses resulting in great efficiency and better results for students.
In addition to her CSU-specific achievements, Ms. Zamarripa has developed many innovative approaches to strengthen the reputation of the university and create new advocates to tell the story among their peers, community, at the ballot box and with their local elected officials.
Innovations
Initiated the first systemwide online program

to engage and involve alumni and other volunteers which today has over 600,000 enrollee able to receive regular updates and take action when needed;

Established Impact Days

in the State Capitol and local legislative districts to educate policymakers and influencers on the role and valued added of the University in the state's economy, workforce and societal needs such as applied health, tourism and hospitality, agriculture, sustainability, water and natural resources;

Developed and coordinated

statewide budget, legislative and ballot campaign strategies;

Created the first ever

year-long training program for campus-based and volunteer advocates;

Developed and supported diverse coalitions

in support of University and its objectives;

Wrote messaging and advocacy materials

including white papers, social media messages and talking points;

Utilized social media

including Twitter and Facebook to influence public perception and policymakers; and,

Helped establish

23 campus advocacy, community relations and public affairs teams working together to advocate and support the university.